TI-2500 DataMath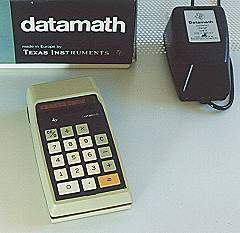 1st TI Pocket Calculator, one of the first at all, 1972. Incl. power supply, box, very good condition, working.
TI SR-10
2nd Pocket calculator by TI, 1973, working.
wanted: Texas Instruments Cal Tech
TI-99/4A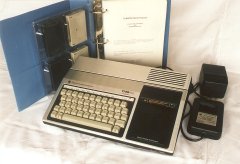 Texas Instruments TI99/4A Computer Mod. THC004A, SN 0361254038RC1.
© Copyright Computer History Online, Clemens Weller, 73529 Schwäbisch Gmünd, Germany.
Alle Fotos: © Copyright Clemens Weller. Letzte Änderung: 23.09.2013.